Model AWS110 Weigh In-Motion Weighbridges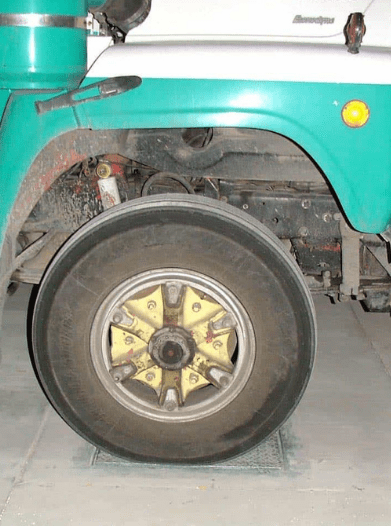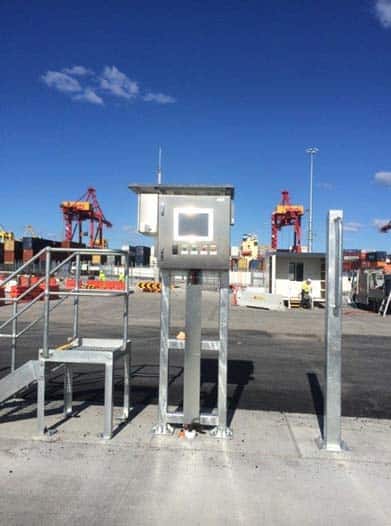 Manufactured In Australia
WMS110 Single Axle Weigh In-Motion (WIM) is manufactured in Australia, incorporating quality stainless steel NMI approved weighbridge load cells. The WMS110-WIM Weighbridge is a composite design using a combination of structural beams & heavy floor plate with reinforced concrete insert. 
The WIM integrates into existing or purpose built pavements, with particular attention necessary to the level approaches either side of the instrument to ensure the nominal accuracy of +/- 2 % is available when the vehicle is travelling at low speed.
Risk manage Chain of Responsibility for loaded heavy vehicles leaving your site. The vehicles are directed over the WIM and via the connected Weigh In-Motion Software  each axle is individual captured, and the system may also calculate axle group weights and the gross vehicle mass. The vehicle is weighed in-motion with the vehicle travelling at low speed. Proven accuracy can be expected with level approaches on and off the WIM within +/- 2%. 
The WMS Load Management Software & Unmanned Kiosk provides a full automated weighing process, there is no need for dedicated staff. The vehicle driver simply identifies at the self-serve kiosk and may receive a transaction docket or shipment manifest from the system.
The Control suite can coordinate traffic signals, boom gates, Licence Plate Cameras, and remote drivers displays as standard. The systems can integrate with site SCADA via Modbus.